A54
A problem occurred while utilizing Chabot College Community Education 's website.
Updating your browsers settings may eliminate the problem. Please click here and try again.
If this problem persists, please contact us for assistance.
Contact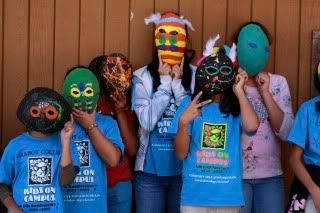 Meet our staff and get directions to our office below. Please contact us if you have any questions or comments--we welcome your feedback!
General contact information:
Phone: (510) 723-6665, 723-7531
Fax: (510) 723-6795
Email: chabotcomed@chabotcollege.edu
To reach Community Education staff members directly:
Matthew D. Kritscher, Ed.D, Chabot College Dean of Counseling
mkritscher@chabotcollege.edu, 510-723-6717

Kim Bononcini, Community Education Administrative Assistant
kbononcini@chabotcollege.edu, 510-723-7531
Judy Vetters, Community Education Specialist
jvetters@chabotcollege.edu, 510-723-6665
---
Our address and directions to our office are: 25555 Hesperian Blvd., Hayward, CA 94545 (Building 700 South, Room 727 K)
Office Hours: M-F, 9 a.m.-5:30 p.m.